Coffee for skin and hair
Coffee in bed are three magical words that we all want to see and hear!
The aroma, the warmth, it would give your mood a gigantic lift and you'd think it to be the best morning ever. However, hold that thought!! That same cup of coffee is capable of way more than what you think it is, confused? Let me tell you how!
1) YOU GLOW GIRL!
Want to look selfie ready all day? This diy scrub is about to give you glowing skin you'd love!
Ingredients:
2 tbsp freshly ground coffee (or used grinds)
2 tbsp cocoa powder
3 tbsp whole milk, heavy cream, or yogurt
1 tbsp honey
Directions:
Mix all the ingredients. Once you have consistency, apply a thin layer it all over your face. Wash it off with warm water after 15-20 minutes and see the magic! It's recommended to use this scrub once a week.
2) BYE BYE PUFFY EYES
Tired of the tired looking eyes? Then embrace yourself because this mask is about to lift and brighten your eyes in no time!
Ingredients:
1 eggwhite
2 teaspoons of coffee grounds
Directions:
Mix both ingredients and beat it till you have a frothy consistency. Apply this under your eyes. Let it sit for 10 minutes and then wash it off. It not only reduces puffiness, but also tightens your skin. Which in turn makes the skin look firmer and younger
3) DIY COFFEE SCRUB TO REDUCE CELLULITE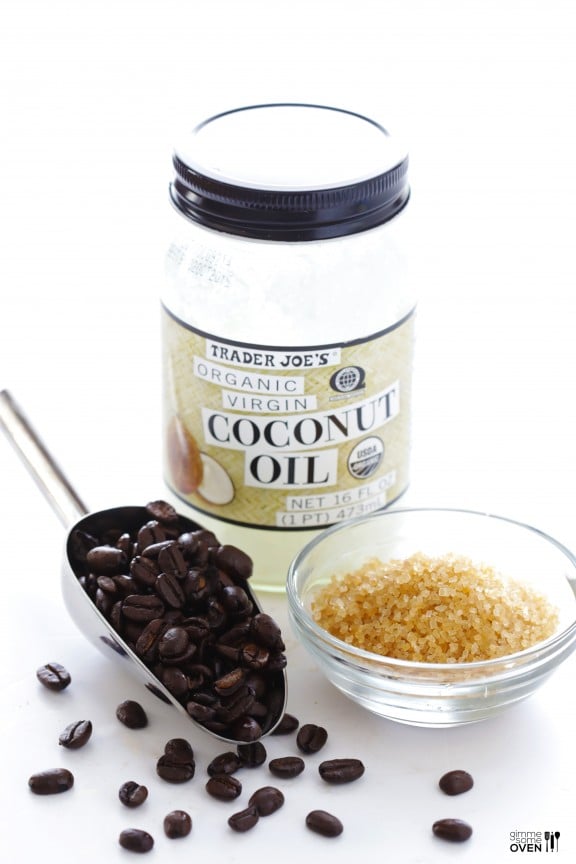 Cellulite is no joke! So is this coffee scrub to treat it. We wouldn't say that your cellulite will completely go away with a few uses, but what we can say with 100% assurance is that it will dramatically reduce with regular use. Stay committed and say bye to cellulite!
Ingredients:
1 cup coffee grounds
1/2 cup white or brown sugar
1 cup coconut oil
Directions:
Mix all the ingredients evenly. Use this scrub on affected areas in circular motion. Focus on each are for at least a minute. Wash it off with warm water.
4) HAIR COLOURING 
Gone are the days where henna was the only natural hair colouring agent! So if you want another way to colour your hair in a way that there's no damage, read on!
Ingredients:
1 cup of strong brewed coffee
2 tbs coffee grounds
1/2 cup of leave in conditioner
Directions:
Mix the ingredients mentioned above. Apply it onto washed, damp hair and leave it on for 60 minutes. Once this mixture is set, wash it off.
Be it your skin, hair, eyes or mood, coffee's got your back to enhance it! Try these out and tell us how you like it in the comments section below!
Want to read more such articles about natural ingredients that are great for you? Click here and head up straight to our blog!