organic and natural beauty products
Organic is the new code! There's organic food, organic milk, organic clothing and organic everything. Then why should organic beauty products be left outside?
The chemical laden cosmetic options are slowly being shadowed by the all new natural and organic beauty products. But what are these products and what's the difference between all these terms like natural and organic?
Organic beauty products
Organic beauty products are manufactured with plant-based ingredients. These ingredients are grown without the use of fertilizers or pesticides. Manuring or composting is used to make the soil nutrient rich. These products go through minimal processing to keep them from losing their natural characteristics.
Natural beauty products
These products are made with ingredients found in the nature. Synthetic additives like artificial colour are not added to these products. They are not laboratory produced too. However, to produce these all natural ingredients, synthetic additives like insecticides may be used.
So to make choosing simpler for you, we've vetted numerous natural and organic beauty brands that are available in India and enlisted the top 5 that you're going to absolutely love!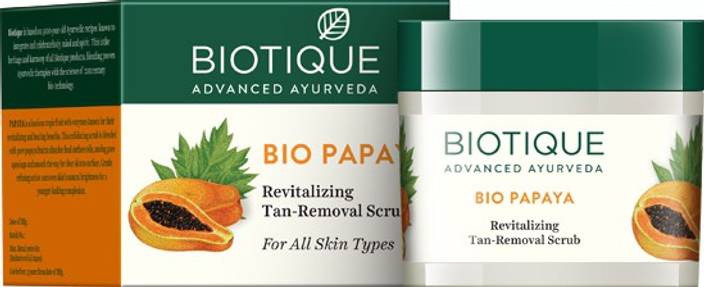 Biotique has been doing good to the beauty industry since 1992. It's core lies is in the preservation of the goodness of natural ingredients through modern methods to give the skin the nature's best. Biotique is the result of Ayurvedic concepts implemented with the help of swiss scientist's and dermatologists. Biotique is a highly affordable, effective brand. One product you must try is their Bio papaya revitalizing Tan removal scrub. This product exfoliates dead skin and unclogs open pores, Keeps the skin feeling smooth and refreshed. It also Lightens and brightens the skin tone.
HIMALAYA
The company is focused on developing safe, natural and innovative remedies that will help people lead richer and healthier lives. Established in 1930, the company's fundamentals are based on Ayurveda too. One product you must try from the huge range of products that they offer is The Himalaya Herbals Strong Haircare Creams Combo. It consists of an anti-hair fall cream and a protein hair cream. Both these creams deeply nourish and enhance the hair health. They're safe to use on coloured hair too.  These creams have resulted in strengthening the hair follicle as well.n
LOTUS HERBALS
Lotus herbals aims on being close to nature and science. They've been in this field for 26 years. Our favourite product is Lotus Herbals WhiteGlow Skin Whitening & Brightening Gel Creme SPF 25 PA+++. It's got benefits of gel and cream. The best part of this product it's got SPF and it protects the skin from the harmful radiation of the sun. Every day use of this cream has shown that it helps maintain a healthy complexion as it minimizes pigmentation.
THE BODY SHOP
Known for products that smell and look good, The body shop has a wide array of products that cater to every person's need. This brand stands for ethical, innovative and naturally inspired products. The Body Shop Himalayan Charcoal Purifying Glow Mask is our personal favourite. It's known to unclog pores, extract the trapped toxins and reveal a healthy glow. It's one product we all should have and regularly use to maintain good skin.
You now have enough knowledge to start venturing into the natural and organic side of beauty products and discover what is does to your skin.
Like natural products but want DIY style masks? Head over to our blog and read up!