Upper lip hair removal
UPPER LIP HAIR REMOVAL METHODS:-
Upper lip hair removal brings back all the vivid memories, from most of our pasts, where we experimented with nasty stuff to get rid of our facial hair. Some of us stole hair removal creams from our mother's cabinets or razors from our father's, some of us also saved our lunch money to spend on secretly getting threading at salons. All of this just to not get teased back in school! While most of us outgrow these habits and switch to better alternatives, some of us don't at all! So here we've mentioned all the options available for upper lip hair removal and their respective pro's and con's for you to choose from!
Waxing is the statistically, the most preferred way to get rid of upper lip hair. It's quick, cost effective and removes hair entirely. Soft wax and hard wax, both could be used to get rid of facial hair. It's advisable to go to a salon and let an expert beautician wax your upper lip. Doing it at home might not be the best idea because there's the risk of burning the skin. Waxing often leaves redness of the skin which can be countered by applying ice.
Threading removes the hair from the root, which in turn leads to slow growth and appearance of hair. The results last for a month. It hurts moderately, but the results literally ship the, "no pain no gain" quote. Regular exfoliation 3 days after threading helps prevent the ingrowth and gives you great feel while you flaunt your bold lipstick.
Laser is the most expensive method for upper lip hair removal compared to the rest. However, with 3-7 regular sessions and maintenance, it guarantees permanent hair loss. So for those who don't want the pain of going to the salon or other methods, monthly, this is the most effective method for you all.
Shaving is the quickest way to get rid of the upper lip hair. When we're late for a party or an event, we all get tempted to ditch the salon and shave the mini-mustache we have. However, in the next few days, we feel the itch of the hair coming back. This method is the least preferred because of the quickness with which the hair grows back. So, if you choose this method, it's a weekly commitment you've signed up for!
This method is painless. Yes! That's what makes people prefer this method. If you stick to hair removal creams for getting rid of facial hair, you'd be doing it every two weeks. Rubbing ice and applying aloe vera gel has helped reduce the mild redness the cream leaves behind. This method helps clear the entire area and leaves you with a soft, supple upper lip.
Battery powered blades and Epilators
The modern hair trimmers or epilators painlessly remove facial hair from tricky spots. As time passes by, more and more people are switching to the use of these methods for convenience and speedy results. The Braun Face epilator is known to catch the finest of hair and is suitable for daily use.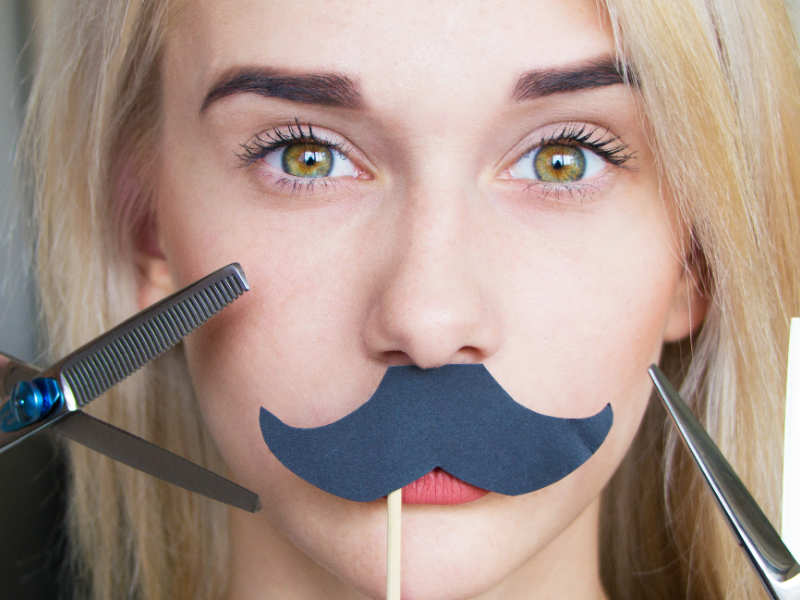 These methods of upper lip hair removal can be easily practiced from any part of the world! Feel free to switch between methods to see what suits you the most.
Loved reading our blog? Click here for more!