Shaving routine and hacks for every Man
Shaving is one of the few grooming luxuries a man can afford in the comfort of his home. And it can be an enjoyable experience if you make the right moves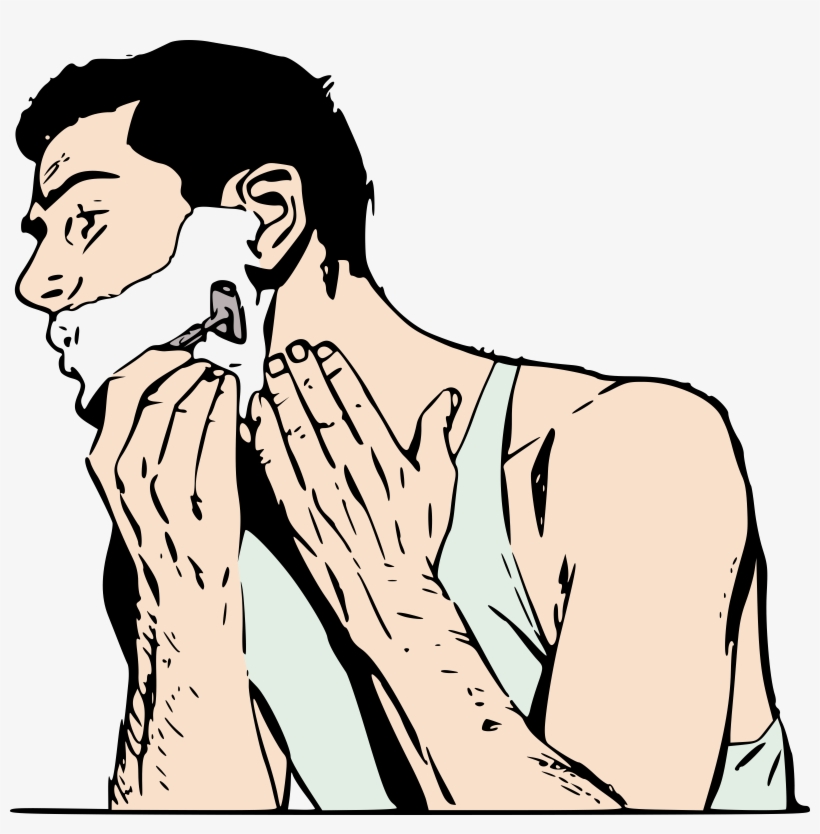 Shower first shave later
First things first, get the hot water running. Pores need to be wide open for close, clean shaves that minimize skin irritation, and there is no better way to loosen things up than jumping into the shower. The steam causes pores to relax and skin to soften, allowing the blade to move seamlessly across your face. Invest in a fog-less shower mirror for the all-inclusive experience or take the task sink-side for some after-shower action. Bear in mind to never splash cold water on your face because it causes pores to close up and makes shaving more difficult.
The Pre-Shave Process
Taming the mane requires more than a rinse and a razor. Practicing the proper pre-shave etiquette requires a few essentials. For starters, a facial scrub to cleanse and soften facial fur. Next comes a pre-shave oil to lift the whiskers for sleeker razor glide. And, of course, a shaving cream or gel that easily lathers and protects sensitive skin when doing the deed.
Apply a top quality shaving cream or the best shaving foam to your skin and work it into a lather using a shaving brush. This will hold your facial hair in an upright position, allowing the blade to approach the base of the hair which results in a smoother and closer shave. For an even more luxurious experience, you can even use pre-shave beard oil on your skin before you lather up. 
Think Outside The Shaving Kit – swapping out your shaving cream for a hair conditioner works a treat. In fact, because the conditioner moisturizes your skin, it might even result in a less drying shave!
In the Act
You might have heard about the importance of shaving 'with the grain' without fully understanding what it means. Run your fingers over your stubble – if it feels smooth, you're moving with the grain and if it's rough, you're going against it. Shaving with the grain simply means moving the razor in the direction your hair is growing in, which makes for a much smoother, closer shave without running the risk of razor burns, cuts, and other skin irritations. Always remember to use gentle strokes, letting the weight of the razor dictate how much pressure you apply to the skin. 
Short strokes provide a more precise shave that reduces the amount of pressure placed on the blade handle. Finish by re-lathering the face with some extra shaving cream/gel gently shaving against the grain. This entire technique should translate into the closest shave possible without suffering any cuts.
Respect Your Razor- if you're really hellbent on prolonging the life span of your razor, holding it under the tap to clear out the blockage isn't the only way. Use your hairdryer to give your blades a blast, which will remove the hair stuck in the gaps and preserve their sharp edge without running the risk of oxidation. 
You can even use your hairdryer on the best beard trimmers out there
Respect Your Razor
Rinse your razor blades after each stroke with hot water to dislodge any hair or shaving gel stuck in between. The most important thing to keep in mind is always having fresh, sharp blades at hand. Even the best safety razor won't be as effective if it doesn't come equipped with sharp blades. Old, worn out, and even dirty blades are more likely to cause nicks and cuts
One popular method to cleaning your razor is rinsing it off with high pressure and hot water, so to cleanse the backside of any gunk. Do it for about 10 seconds. But if your blade is completely shot to sh*t, stock up on replacement blades. If you're that adamant on using the same blade or strapped for cash, use a blade oil to get at least two extra uses out of it. Place a cover on the cartridge blade (if used) and consider a stand for the razor to minimize any exposure to foreign irritants.
if you're really hellbent on prolonging the life span of your razor, holding it under the tap to clear out the blockage isn't the only way. Use your hairdryer to give your blades a blast, which will remove the hair stuck in the gaps and preserve their sharp edge without running the risk of oxidation. 
You can even use your hairdryer on the best beard trimmers out there.
Ice, Ice Baby
Cold water is what you need to finish the job. The hot water softens your bristles and opens up your pores, but you also need to close them back up again. 
Use cold water for the final face wash, as it helps close your pores. Always remember to pat dry with a towel, as rubbing can cause redness and irritation. Your final act should be to apply a good alcohol-free post-shave balm or cream. This will prevent your skin from drying out, while simultaneously soothing, hydrating, and nourishing it – leaving you with smoother, healthier skin and a classy clean shave!
Washing your face with cold water does just that, firming up your skin in the process to help it retain that smooth texture. If the water coming through your tap is too warm, add a handful of ice cubes to a bowl of water and give your face a few refreshing splashes. 
The Post-Shave Routine
Shaving causes severe wear and tear on the skin. So to rejuvenate torn-up flesh, use an aftershave balm with skin-friendly ingredients to replace some of the moisture the shaving process naturally strips away. Any cuts or nicks can use the aid of a styptic pencil. Lastly, follow up with an ingrown hair serum.
Using styptic pencils and alum blocks are the best ways to deal with them, but let's face it (pun not intended!), they're never really on the top of our shopping lists, are they? That's why a quick home remedy for the same is worth its weight in gold. You can use wet toilet paper to stop the bleeding, as long as you remember to remove it before you step out of the house. 
However, a much better alternative would be to apply some lip balm over the wound, which helps create a seal to stop the bleeding and acts as an invisible plaster.
REMEMBER THE DON'TS
Bar soaps are barely acceptable for washing your hands, let alone your face. They tend to leave residue and dry skinin their wake, and the moisturizing ones that claim to do just the opposite can't compete with advancements in liquid face washes and scrubs. A multi-action lathering gel, on the other hand, will dissolve excess oil and unclog pores effectively for a stress-free shave.
Dry-shaving is right up there with never-ending shaving strokes in that old-school father-son handbook. And as strange as it may sound to those fluent in the most basic how-tos of shaving, there is still a segment of the male population that goes bare. It's a strategy typically employed by electric-razor lovers, but everyone, including follically challenged men, must use some sort of shaving cream. It helps create a buffer to protect the skin from the blade's harshness, which knows no bounds.
Don't Ever: Shave With Dull Blades
Nothing is worse for your skinthan shaving with a rusty razor. Although it may not quite get to the point of full-on corrosion, quality cartridges have a handy indicator strip for determining razor-readiness. When it begins fading to white, it's time for a change.
Don't Ever: Apply Fragrance-Heavy Products
Colognes, deodorants, and/or heavy-scented lotions – keep anything that uses fragrances or has strong scents away from recently shaven spots. You'll just inflict further damage and pain on the skin. Read the ingredients list first on all your skincare products to avoid any mishaps.
You mustache questions! Don't shave it for later. Hit us up on the comments section and have any shaving doubts, cleared.
Want to read more about men skincare? Click here