Hair loss is definitely not affordable
Hair loss in men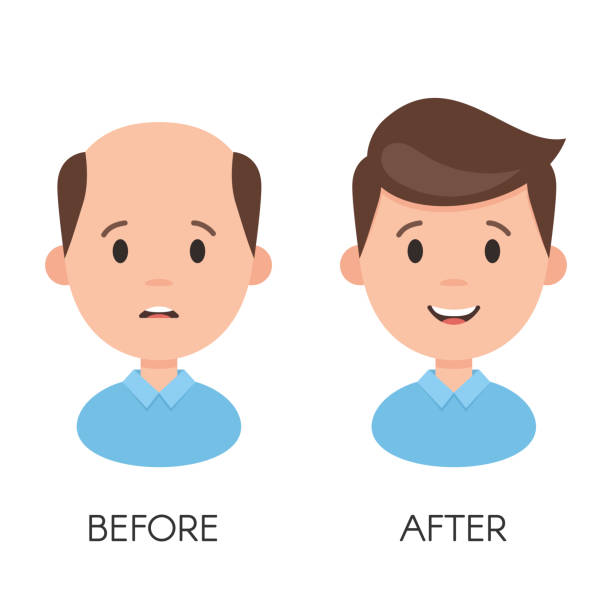 It's caused primarily due to hereditary factors. Some of the most common causes of hair loss include inadequate nutrition in the food, stress, and anxiety by averting/balancing which one may be able to evade the risk of having hair loss.
Hair loss both in men can occur due to many reasons and at any age. Stress, lack of hair essential nutrients and vitamins in the diet, poor lifestyle routine, excessive smoking or alcohol consumption, and many others can cause hair loss.
But one of the primary reasons for hair loss is the hormonal imbalance or the hormonal changes. Hair loss in men is closely related to the changes in the testosterone levels also known as androgenetic alopecia.
Androgenetic alopecia is a hereditary hair disorder that shrinks the hair follicles causing thinner hair and eventually results in hair loss. There are many over the counter drugs available in the stores that claim to stop hair fall but these are often expensive or even worse are of little help.
From chemical hair growth treatments to hair creams there is a wide variety of the available today. Home remedies are probably the quickest and natural way to treat this common hair loss issue.
Mustard oil massage
Boil one cup of mustard oil with four tablespoons of henna (mehndi) leaves. This mixture should be filtered and kept in a bottle. Massage the bald patches regularly with this home remedy and you would start noticing changes in a few week's time.
Onion paste massage
Massage the bald patches on the scalp with a slice of onion until the area becomes red. Follow it up with an application of honey.
Egg yolk massage
Mix honey and egg yolk in a container and apply the mixture on the scalp as well as hair. Leave this mixture on your hair for a while i.e. at least 30 minutes before finally washing it off.
Homemade shampoo
Prepare a homemade shampoo by adding 2 tbsp of curd, 2 tbsp of raw gram powder and 1 tbsp of lemon juice. Apply this mixture on your scalp and hair and leave it on for an hour before finally rinsing it off.
Fenugreek mask
Grind fenugreek seeds with water and apply on the head for 40 minutes at least before washing. Wash off the mixture with cold water only after you have vigorously massaged your scalp. This treatment should be continued for a month.
Balanced diet
One of the prominent signs of preventing hair loss in men is to add more mineral supplements in the diet such as calcium, magnesium, and zinc; eating green leafy vegetables; meditation to reduce stress and anxiety, and not to brush hair when it is wet.
Herbal home remedy
Another herbal home remedy is to mix aloe vera gel with Triphala and apply it to the scalp and hair. This should be continued for three to six months.
Some quick home remedies for hair loss in men
Make a mixture of amla (gooseberry), reetha and shikakai and boil them in 2 ltrs of water till the liquid reduces to half. This mixture should then be used to massage the scalp along with coconut oil or aloe vera gel. Leave it on for half an hour. Do this at least three times in a week.
• One of the effective home remedies for hair loss is vigorous rubbing of the scalp (with finger). After washing scalp with cold water rub the scalp till it starts to tingle heat. It will activate the sebaceous glands and improve the blood circulation of the affected area. Make sure that you don't become harsh while dealing with your hair.
• Prepare amla oil by boiling a piece of amla in coconut oil. This is an effective hair tonic that stimulates hair growth.
• Mix equal quantity of amla and lemon juice. Use this as a shampoo stimulates hair growth and prevents hair loss.
• Onion is beneficial for men with patchy hair fall. The affected area must be rubbed with onion followed by honey.
• Mix lettuce and spinach juice and drink (half-ltr) it on a daily basis. This helps to prevent hair loss.
• Another effective home remedy for hair loss in men is the application of coconut milk on the scalp. It nourishes hair and promotes hair growth.
• Mix 60 grams of henna in 250 ml of mustard oil and bring to boil. Filter this oil and store, regularly massage your scalp with this oil.
There are many hair-boosting health supplements and hair weaving treatment options available today. But most of these treatments are often expensive or either is way too risky with many side effects.
So the ultimate, convenient, safest and the most affordable way to treat the hair fall or hair loss issue in men caused by hormones like testosterone or any other reason is by trying out a few home remedies. If the hair fall issue prolongs for a longer period of time or gets worse then it is always best suggested to consult a specialist.
Want to read more home remedies for other issues? Click here